Mike Hossack

Agent

in Lakeport, CA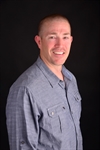 My goal as a NEXTHOME realtor in Lake County is to provide ethical service and dependability.
Being a 15 year resident in Lake County has been an amazing experience to share with my family. Growing up in Lake County and graduating from Kelseyville high school has provided me with a sense of home town appreciation that is sometimes not acknowledged until later in life.
I have traveled through Europe, The United States and Japan working with entertainers such as
The Doobie Brothers, Kid Rock and Rihanna as a video camera operator and I have found that there is no place like my home here in Kelseyville.
I have since decided to give the "road" a break for good and dedicate time to my wife and children. Focusing on family and continuing to be a part of this cozy community by helping people find their first home, a vacation home or, their forever home is something I take to heart.
My goal is to provide integrity and support during every step of the sometimes stressful, yet very rewarding process.
Earning your trust and friendship is what is truly important in such a decision as buying or selling your home or property.
I pride my self on dedication and honesty. This is very important in any industry and life altogether.
I look forward to meeting many new people and helping old friends along the way with NEXTHOME!